What You WANTED To Know About Email Marketing Data Security…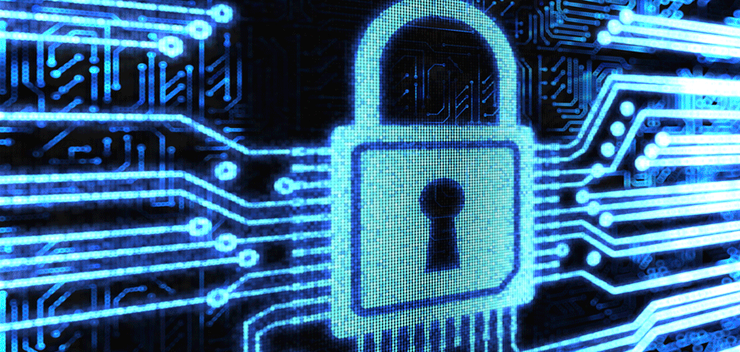 BUT Were TOO AFRAID TO ASK…
This is a question we are asked a lot. especially by larger businesses, but is relevant to every business trusting a third party with their customer data.
BrandMail takes the protection of your information and email marketing data security very seriously.
We can only tell you how WE DO IT. 
We have numerous systems in place to keep your data secure, yet we cannot tell you what many of these are for security reasons. We could tell you everything, but if we did we might have to kill you. What we can tell you is that we secure your information and data with multiple strategies at every possible interval.
Below is what we can tell you about our security procedures.
Data Integrity
Your data is stored on a dedicated database server, with redundant copies to ensure integrity and resilience. We have several other measures in place to ensure any system failures won't affect the integrity of your data.
Backups
Backups of your data are made every 24-hours and stored on devices protected by industry standard encryption, stored in local as well as off-site locations.
Account Security
We ensure the security of your account with features such as access restrictions, network security checks and password management processes.
Internal Security
We have very strict internal security procedures including various physical security measures, anti-virus and spam filtering, firewalls, network security and operating system security.
Government Approved Supplier
BrandMail is a Government Information Technology and Communications (GITC) approved supplier. The GITC is a framework of standard legal documentation that is designed to assist government buyers and industry suppliers to develop contracts for the supply of information and communications technology (ICT) products and services in the most efficient and effective manner.
Physical Security
The BrandMail production server "cluster" is housed in the PIPE Networks Data Centre in Creek Street, Brisbane.
Each server is housed in a secure dedicated cabinet, along with locked bezels protecting power switches and CD drives. Access to the Data Centre is via Swipe Card and Access code; these are securely stored in a locked fireproof safe when not in use.
24hr security cameras are operational in the data centre.
Network Security
Each server deployed in the Data Centre is configured with highly restrictive incoming and outgoing firewalls.
No server is allowed to connect to another network location over any protocol or transport, unless it is a critical service. For example, Web Servers must be able to connect to the Database Server, or the Utility Server must connect to the Mail server.
Secure SSH access has been moved to a non-standard port to minimise "tampering" from 3rd parties and vulnerability scanners.
Multiple physical network connections are connected to the cluster, from separate network switches on separate networks. These provide redundant routes to the cluster in the case of any link failure.
Operating System Security:
Each Server is installed with the minimum software required to perform their specific duties, this limits the chance of a server requiring security updates for unused software.
User access is restricted to authorised System Administrators at BrandMail and Administration tasks are logged, tracked and reported on daily.
Application Security:
The BrandMail Application is secured in several ways:
Session Security is implemented by locking sessions down to User Agent and IP, network Session Security and country level, minimising the risk of Session Hijacking. Session Fixation is prevented by spawning unique Session Id when creating a session.
SQL Injection is prevented by use of SQL Objects, strict development procedures, and our standard UI Objects, which have data integrity checking and built in protection. User input is sanitised before display to prevent Cross Site Scripting.
Additional Security Features
We can provide additional security in the form of the following add on features:
128B Encryption: this is bank level encryption that can be attached to your access to BrandMail if required.
Two Pass Security: to ensure your secure account is being accessed by the appropriate personnel. Upon logging in, the system will send an SMS with a one off secure code that has to be entered prior to completing login.
Are YOUR customer details being held in the United States? Worse still, do you HAVE ANY IDEA where they are? If this has made you think about your email marketing data security.
If you have a specific question about our email marketing data security approach and how we protect your customer information on BrandMail please contact us.