30 Power Words To Use In Your Email Marketing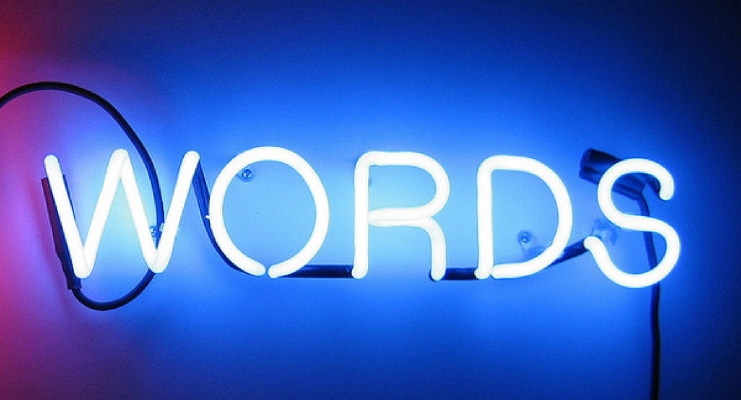 When you absolutely have to sell to every person in the room – use words!
Words are great. Let me explain why…
Well chosen words, phrases and language in general can influence, invoke emotion and even persuade action. Words can make you laugh or cry and even take you right back to your childhood, for instance "I'm not angry, just really disappointed".
That literally just took me back to my childhood, I use it in conversations now and you can literally see peoples faces drop as they become more compliant.
Time-tested words boost response and even conversion in your meetings, sales copy and email marketing almost across the board. I won't go into the history of advertising, but thank god for you Mr Ogilvy.
Some words trigger better responses and action more than others, it's this reason we put this list of the Jedi Mind Trick Power Words together for you!
Of course they're NOT just for email marketing but if we do not get "email marketing" in at least a few times our search engine person starts twitching…
30 Power Words For Your Email Marketing! 
You –  when you write and speak to your audience they are ONLY interested in YOU connecting with their problems. They are not interested in anyone else but themselves. Make sure everything relating to YOU means an outcome or value for THEM, we care about ourselves first and foremost so put them first.
Because – Ever had that conversation with your mother, "I don't want to clean my room", your mother responds "just do it", you say "why", she says "because". This has been drummed into you from year dot,. "JUST DO IT, BECAUSE". This drives emotional compliance.
Free – "Because" free still works, free gift, free entry, free love. Its all good and completely removes the risk and also has the effect of devaluing your proposition, so use wisely. Also SPAM engines specifically target this in emails, so use wisely.
Value – The true value of something can far exceed its price, the value you get in moving forward is huge, the cost of not taking action is the problem cost minus the price.
Guaranteed – Complete risk reversal, they literally have nothing to lose, but they have to take action today.
Amazing – Why is it amazing, really? Wow, I must find out more. When amazing isn't beaten to death, it truly is amazing.
Easy – Make it simple for customers to take the next step in the purchasing process, and let them know how much easier life will be with your product or service.
Discover –  More than just new, amazing and never seen before that the customer must have, it implies absolutely no effort on their part, you happen upon a discovery that changed your life – just sign here.
Act Now – You have their attention for just a split second, so command them to take action, do not waste either YOUR or THEiR time with "Here's our number, if you like, maybe you'd like to call?" Do it now, before it goes.
Everything included – This establishes that your product or service is all your customers will have to buy in order to achieve their goal.
Never – Its the most definite word, absolute and final.The only word that beats it and triggers emotional response is "Death" – use that wisely! What's the "negative benefit," such as "never worry again" or "never pay more again."
New – This is the latest, people love the new stuff, they love to buy, its become a hobby at the weekends and at work online. Help them with their hobby!
Sale – Whether its money or time, we can never get enough, people will buy to save either. The word has an increase of + 23% in open rates and a massive 60.3% on click through! "Save" which has a rather sad +3.4%.
Proven – The strongest form of advertising is referral or recommendation. Proven has been tried and tested, someone has used it and back your claims.
Safe and Effective –  "Proven" to reduce risk perception for health and monetary loss.
Powerful – Let customers know that your business, product or service is robust.
Results – Again tested and promises the thing they want the product to actually do. Results talk, everything else walks!
Secret – People LOVE secrets! If they hear the word and it connects with their situation, you can gnaw on their soul and they will do whatever it takes to discover that step
The – THE is the grand announcer, the "be all and end all" putting the builds the prominence of the sentence following on from it
Instant –Instant gratification has been introduced to us since the internet came along. Instant gratification drives every opt in and digital download in tandem with desire (and good copy)
How To – It their is a way to do this, step by step I can learn something new that will make my life better?
Elite –You have it, they want it because of the perceived status of being in the club
Premium – This is your elite, high end and exclusive unavailable product. It's amazing how many businesses do not have a high end product, you'll never sell it, if you don't have it!
Caused by – If your marketing literature builds a case for your product, transitional phrases such as "caused by," "therefore," and "thus" can help reinforce the logic of a purchase.
More – More is better, even if they don't need it you are getting a better deal if you get more as part of the bargain.
Bargain – Because customers want a great deal, remember?
No obligation – If someone chases you, your first instinct it to run away. If they have something you want but they create tension between your "want" and your ability to "have" you will chase them. They are not obligated, you delivered all the reasons they should and completely removed any perceived obligation to buy.
100% Money-Back Guarantee – Full risk reversal and incredibly powerful when combined with the tension from a no obligation.
Huge – Whether its value, savings or volume more is ALWAYS better, unless its cats.
Wealth – wealth is a driving desire for those without it and completely irrelevant to those that have it. Choose your market for this word.
Of course they're many more but you cannot just put them all in one article, this is already 1200 words long!
The first 15 Email Marketing Power Words in sales copy!
YOU want more than just another email marketing system, no support, no training and no SMS, BECAUSE what you have is not a "system problem", its a set up, plan and execution problem.
Try BrandMail for FREE, and truly understand the VALUE of BrandMails Australian approach, for Australian businesses and our GUARANTEED of AMAZING for your business.
BrandMail have made it EASY for any business to DISCOVER how to profit from email marketing.
ACT NOW and you'll find EVERYTHING INCLUDED, NEVER feeling like your competition are passing you by again!
Incredible campaigns will have your marketing creating NEW SALES, with PROVEN email marketing campaigns that are SAFE and EFFECTIVE for your business.
And the phone never stopped ringing…